$74.10
Compare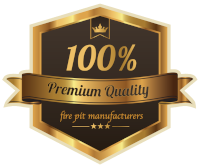 Description
La Flor Dominicana Cigars differ from all other brands not only with an excellent and unique bouquet, but also with an unusual story. La Flore Dominicana Cigars are today the most famous and high-quality products all over the world. Their creator Litto Gomez is an expert in the field of cigar business, who began working as a twister, and later became a major businessman and a manufacturer of fine tobacco products!
The name of La Flor Dominicana Cigars is translated as a beautiful flower that ripens on top of a tobacco bush. Farmers usually pinch off these flowers so that all the nutrients coming from the soil go to the leaves for future cigars.
Additional information
| | |
| --- | --- |
| Country | Dominican Republic |
| Flavour | Non Flavored |
| Length | 5 1/2 Inches |
| Quantity | 10 |
| Ring Gauge | 42 |
| Shape | Corona |
Delivery
Worldwide delivery – 15-21 days
Please note the orders placed after 2pm on a Friday will not be processed until Monday.