$26.95
Compare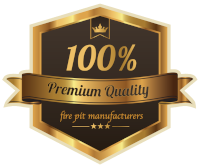 Description
Stinky Ashtrays set a new standard. The 8 Original model is a deep 3 1/4 bowl made of heat-resistant stainless steel. Its curved stirrups hold even the largest cigars safely above the ashes and bands. What's more, it cleans up easily with most household cleaners to maintain its polished luster.
Delivery
Worldwide delivery – 15-21 days
Please note the orders placed after 2pm on a Friday will not be processed until Monday.