$6.99
Compare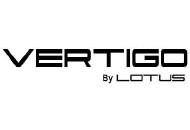 Description
The Vertigo Cyclone Triple flame cigar lighter is undoubtedly one of the best cigar lighter values you'll ever stumble across. You get a quality-made, no-frills lighter with a powerful triple torch flame at a staggeringly low price. It also has a see-through base that holds plenty of fuel, fits comfortably in your hand, and just as easily in your pocket. It even comes with a nifty little carrying case for travel. According to our Famous retail store manager, they sell "more of these than any other cigar lighter." So, join the club and pick-up a Vertigo Cyclone today. You'll be glad you did.
Delivery
Worldwide delivery – 15-21 days
Please note the orders placed after 2pm on a Friday will not be processed until Monday.